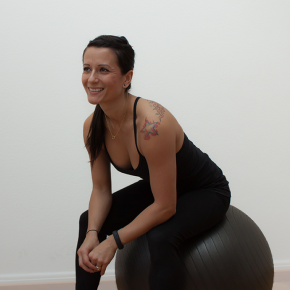 Personal Trainer
I am Leticia, married to a Swiss gentleman and moved here May, 2014 from Boston. As a licensed Counselor with a Psychology background, listening is my top priority, and as a certified trainer you can be sure I will tailor the workout to fit your specific goals. By forming personal relationships with my clients, your goals become my goals, and I give my full attention and support throughout the training process.
I want to inspire people. I want someone to look at me and say "Because of you, I didn't give up!"
We will perform regular check-ins to determine if your progress is on track. By combining high intensity training with drill-sergeant-like motivations through use of  Tabata style workouts, weight lifting/strength training, boxing/kickboxing and cardio I will always vary the workout in order to keep it interesting and fun. As a former track athlete and marathon runner, I know what it means to strive for a goal and endure the difficulty it takes to reach it. I absolutely love being a personal trainer and my enthusiasm shows during every session.