Wedding Booty Buster
I'm married! I know what it's like to want to look your best on that big day. I, myself, was training 5 days a week for 3 months straight, that's a lot, but I looked good! And I can make you look good too…
I also know how expensive weddings can be, so contact me about our Rockin' Wedding Packages which include some special add-ons(such as massage!) to help you relax and feel confident on your big day. Together, we can create a package that will suit your budget.
So come alone, come with your fiancé, come with the entire wedding party!
Training for Teens
Can't teach an old dog new tricks? Fine! Get em while they're young! Developing healthy fitness habits at an early age will benefit your teen for his/her entire life. I can create a program for your teen and his/her friends to make working out fun. As are we, they are bombarded with unrealistic images of beauty every day. The difference between us and them, is that teens may not know the difference between what is real and attainable and what is unhealthy or photoshopped. This can lead to unrealistic images they attempt to achieve. By working out with a professional, your teen will develop a healthy body image and learn to live a healthy lifestyle. Since hanging with friends is probably their top priority, I offer a discount for 2 or more teens that come to a workout. Or, want to bond with your kiddo by sweating out all that teen angst? I will work with the both of you (or more) to create a program that will be fun and challenging at the same time. And why not, I'll throw in a discount if you come with your teen, just because you are raising a teenager, you deserve a reward!
Workout for Winos!!!
Ladies, a healthy excuse to drink wine! Join us on special dates for Workout for Winos. Beginners, runners, Olympic lifters….the workout fits every lady body. My Tabata style workout will get your blood pumping and your metabolism revved for that glass (…or two, or three…) of wine as a celebration of your greatness and hard work! The total workout will last about 60 minutes including warm up and cool down. As Tabata intervals are only 4 minutes each, the hour will fly by so we can start drinking! The cost is CHF45.00 to help cover the cost of wine and snacks. Hooray! If you have any questions, please feel free to contact me for dates. This special event is held only every two months or so. I can also put you on an email list, to keep you updated with the dates and times.
Personal Training
I am currently located in the Zurich/Seefled area, only a short walk from the Stadelhofen station, at a personal training gym NUYU. This exclusive gym offers water, towels, showers, and lockers all included in the fees for the trainings. I offer personal training, or training for groups up to 4 people. These small groups give you the attention you need to help keep you motivated throughout the session. No time to get to the gym, no problem! I can come to you. Sometimes it is just more convenient to have the trainer visit you, wherever you may be in the Zurich/Baden area(easily accessible by public transportation). I will bring the training to you and depending on your program, the equipment necessary to get the job done!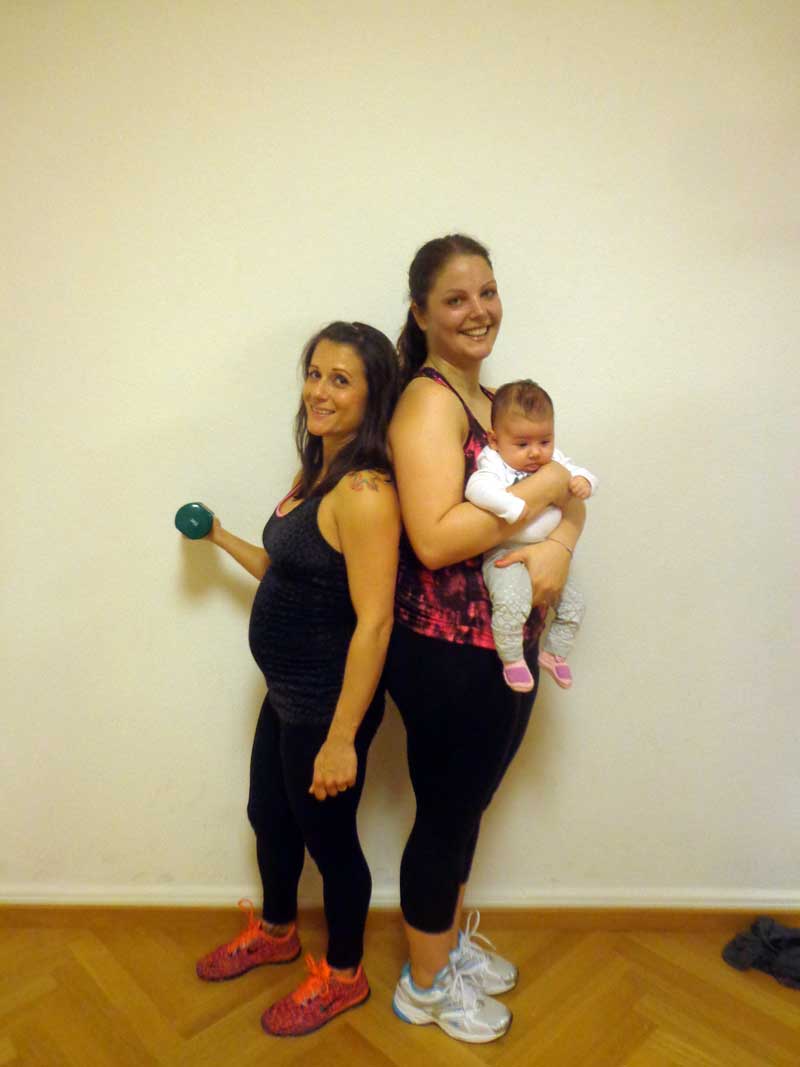 Pre- and Postnatal Trainings
It is safe to workout while pregnant in all three trimesters! Let me design a safe and effective training program to keep you feeling great throughout your pregnancy. Staying active during this time has been shown to improve mood, increase energy, and help with those pesky pregnancy symptoms such as backaches, constipation, bloating and swelling. Also, keeping active during these phases will help you get back to your body after baby arrives. When baby is here, we can design a program to slowly get you back into shape. I am even able to come to your house for a workout, as I know, sometimes trying to get anywhere during this time can be a challenge. Or, we can schedule a time at the gym that will be suitable for you to bring baby to watch you get your fitness on! If baby is fussy, we can incorporate exercises that include your little bundle of joy, so really, no excuses!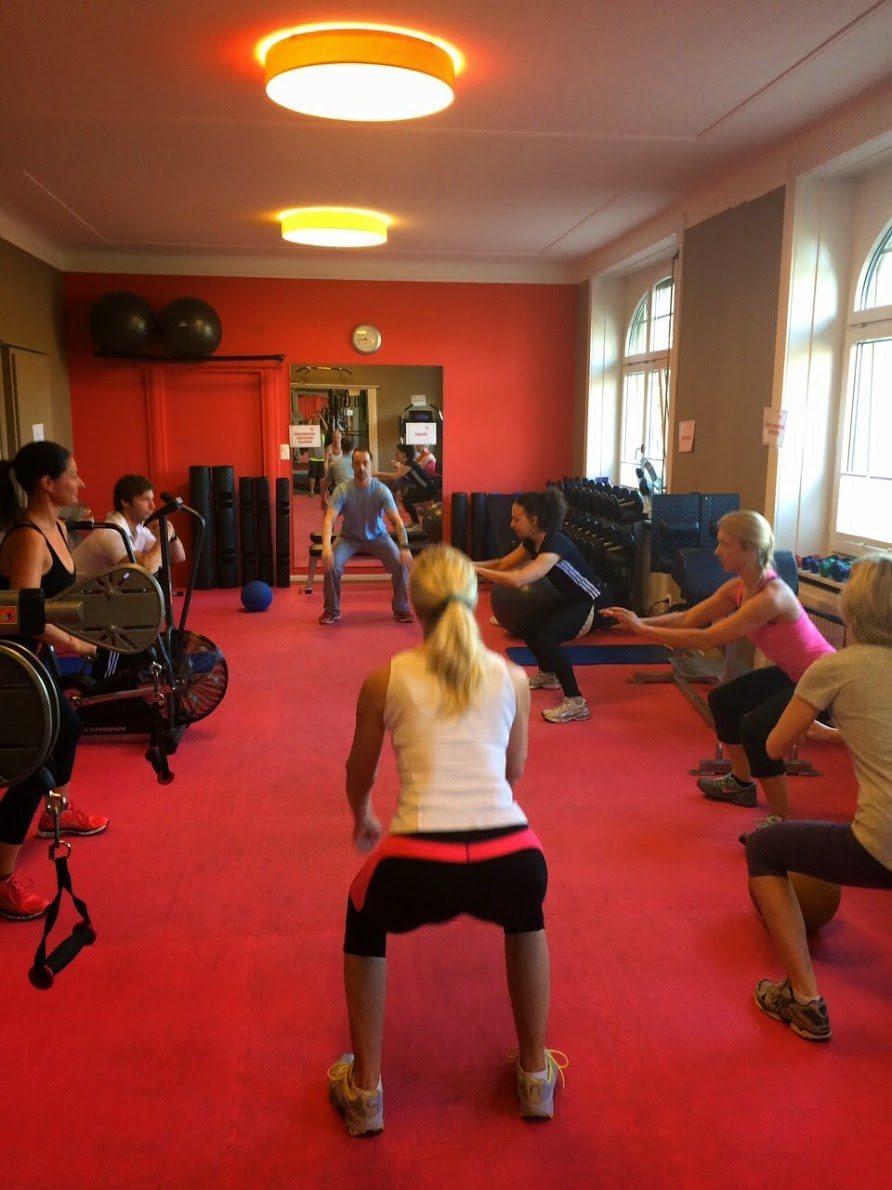 "Classes"/Group Trainings
I offer small classes of up to 3 people. These small groups enable me to give you the personal attention you deserve. Or, perhaps you and up to 3 other friends would like a workout at a different time? We can make this work too. Contact me with times and the type of program you desire and we will work together to get you and your friends back into shape! Fun!